Armens Akupressur Punkter/Aar Acupressure Points AAP
Et nyt, effektivt system til behandling. Kurset henvender sig til Massører, Zoneterapeuter, Akupunktører og andre med interesse for Kinesisk medicinske metoder
Systemet med Armens Akupressur punkter er udviklet af Dr. Zhiping Wang, en blind, kinesisk Tuina massør i 70´erne. Systemet er siden blevet anvendt af mere end 500 kinesiske læger, ud fra teorien om at hele kroppen afspejles i armen. Punkterne kan behandles med akupressur (tryk), eller nåle. Det er let at lære, og du vil hurtigt få resultater.
Har du spørgsmål, er du velkommen til at kontakte os: post@akupunkturakademiet.dk eller 60674526.
9.00 – 17.00 begge dage. Læs mere om teknikken og underviseren under billedet.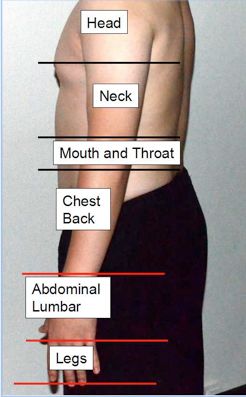 Arm Acu-pressure Points (AAP): new,easy,effective points system
Lots of patient are afraid of needle puncturing. Is there any alternative rather than only needle but with the favorable outcome as the needle puncturing? Not cupping, not moxa, but here comes a new acu-pressure points system. Arm acu-pressure points (AAP) system was created by Dr. Zhiping Wang, a blind Tui Na (Chinese Massage) physician in 1970s according to the theory of micro-acupuncture and his own rich experience. After the establishment of the system, over 500 Chinese medicine physicians have used the system and achieved great outcome. AAP refers to all the points on the arm used for acu-pressure and needle. Theoretically, the arm is regarded as a miniature project of the human body (See Figure 1). Comparing to conventional Tui Na, AAP is easier to do, saving the energy of practioners. These points are normally treated by acu-pressure, but also effective by needles. For acu-pressure, each point is treated for 3-5 minutes, and usually 3-5 points are used. All the points are very sensitive with pressure, even more than needles.
Features of AAP
No skin puncture, widely accepted by children, elderly, weak constitution, and people who is afraid of needles
Easy to remember and use, it's the (holographic projection) of the body on the arm which is called micro-acupuncture system.
Few consuming of the practioner's energy comparing with conventional Tuina (Chinese Message)
Widely used (acute, chronic, internal medicine, rehabilitation, stress, health promotion, cometology)
Indication of AAP
Pain: Headache, neck pain, shoulder pain, lumbar pain, knee pain, toothache, stomachache etc.
Pediatric disorders: diarrhea, fever, food retention, bed-wetting, malnutrition
ENT: rhinitis, sore throat, tinnitus
Emotional disorders: depression, anxiety
General fatigue, spine disorders, eye disorders, etc.
Internal Medicine Illness: come cold, headaches, insomnia, epigastric pain, hiccups, palpitation, constipation, chronic diarrhea, enuresis, etc.
First aid for coma
You will learn and practice
Location of AAP points, their indications, usage,
Qi gong practice to improve the strength of fingers and use the energy
6 Technique of finger pressure
Step by step procedure of treat some come illness, e.g. headache, cough, indigestion of kids, etc.
Requirements:
Basic knowledge on meridians distributions on the arm, muscle and bone structure of the arm, conceptions on commonly encountered diseases.